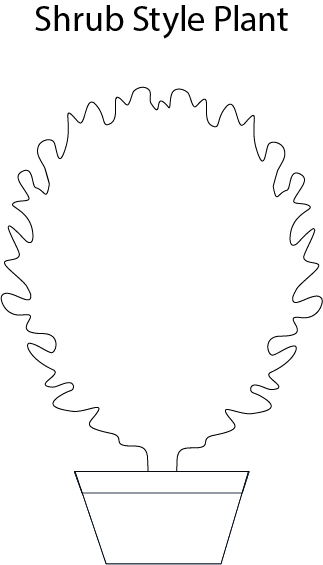 The common garden peony has been cultivated since the 5th century B.C. and originated in China. During the Qing Dynasty, it was China's national flower. It came to Europe in 1820. The Flowers are borne on long stems, appearing in April-May. Grows well in all types of soil but preferring those not too light and alkaline. Also grows well in pots. The plant itself is hardy at H5 and only needs sheltering in extreme weather conditions. The plant is prone to potential diseases and pests so be wary. Follow the guidelines of pruning group 1 for this plant. The final height is between 1 m – 1.5 m (3.2 ft – 4.9 ft) and the final width is between 50 cm – 1 m (1.6 ft – 3.2 ft).
Latin Name: Paeonia Suffruticosa
English Name: Common Garden Peony
Species: Paeoniaceae
Genus: Paeonia
Foliage Type: Deciduous
Foliage: Green
Fragrance: Flower
Flower: Red
Flowering Period: Spring
Suggested Location: Outdoor.
Suggested Soil Type: Moist but well-drained. Clay, Loam, Sand, Chalk
Suggested Exposure to Sunlight: Full Sun or Partial Shade
Suggested Exposure to Weather: Sheltered
Hardiness Rating: High (H5)
Lowest Temperature Tolerance: -15 °C to -10 °C (5 °F to 14 °F)
Growth Habit: Columnar/Upright
Pests: can be affected by leaf and bud eelworm and soil-dwelling swift moth larvae
Diseases: May be affected by virus diseases, honey fungus, peony wilt, and fungal leaf spot
Cultivation: Grow in deep, fertile, humus-rich, moist but well-drained soil in full sun or partial shade, in an open position but with shelter from cold, drying winds; for more advice, see tree peony cultivation
Propagation: Propagate by semi-ripe cuttings in summer, or by grafting in winter
Pruning: Pruning group 1 (little or no pruning of trees and shrubs)
Suggested planting locations and garden types: Flower borders and beds Wall-side Borders Cut Flowers Low Maintenance Cottage & Informal Garden City & Courtyard Gardens
Final Height: 1 m – 1.5 m (3.2 ft – 4.9 ft)
Final Sideways Spread: 50 cm – 1 m (1.6 ft – 3.2 ft).
Delivery Cost: This is calculated based on the total size, weight and quantity of your order, as well as the location of your delivery address. You will see the final price at the Online Checkout Page (before making payment). Our website will automatically calculate the lowest possible delivery price and apply discounts to orders of certain products – giving you the best value delivery every time!
Please note that high-volume orders will decrease your delivery costs significantly by spreading the price across multiple items. Visit our Delivery Policy page for more information.