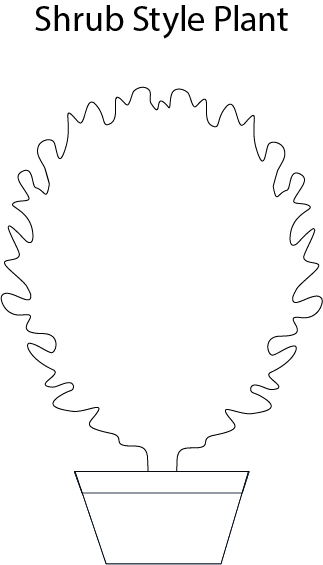 Product Description
The Magnolia Grandiflora is a plant that is native to the Southern U.S states, ranging from Southeastern North Carolina, Central Florida and all the way to East Texas. The plant itself is very popular along traditional culture and as late as 2018, an iconic Southern Magnolia planted 200 years ago by President Andrew Jackson finally reached maturity. Magnolia Grandiflora typically has a single stem (or trunk) and a pyramidal shape. The leaves are simple and broadly ovate, 12–20 cm long and 6–12 cm broad, with smooth margins. They are dark green, stiff and leathery, and often scurfy underneath with yellow-brown pubescence. The large, showy, lemon citronella-scented flowers are white, up to 30 cm across and fragrant, with six to 12 petals with a waxy texture, emerging from the tips of twigs on mature trees in late spring. Make sure to prune this plant in group 1 in Spring when the growth starts or group 13 in Summer if wall-trained. Be careful of potential pests and diseases when caring for this plant.
Latin Name: Magnolia Grandiflora Gallisoniensis
English Name: Southern Magnolia
Species: Magnoliaceae
Genus: Magnolia
Foliage Type: Evergreen.
Foliage: Green-Cream
Flower: Cup Shaped Cream Flower
Flowering Period: August-September
Suggested Location: Outdoor.
Suggested Soil Type: Well-Drained. Chalk. Clay. Loam. Sand, Chalk
Suggested Exposure to Sunlight: Full Sunlight or Partial Shade.
Suggested Exposure to Weather: Sheltered.
Hardiness Rating: High (H4)
Lowest Temperature Tolerance: -15 °C to -10 °C (5 °F to 14 °F)
Suggested Uses: Wall-side Borders Architectural
Cultivation: Grow in moist, well-drained preferably neutral to acid soil in sun or part shade. Tolerates dry, alkaline soil. Further magnolia cultivation advice
Propagation: Propagate by semi-ripe cuttings from late summer to early autumn; grafting in winter, chip budding in summer or layering in early spring
Maintenance: pruning group 1 in spring as growth begins; or pruning group 13 in summer if wall-trained
Pests: May be affected by horse chestnut scale and capsid bug
Diseases: Coral spot and honey fungus may be a problem
Growth Habit: Bushy/Upright
Growth Speed: Slow
Delivery Cost: This is calculated based on the total size, weight and quantity of your order, as well as the location of your delivery address. You will see the final price at the Online Checkout Page (before making payment) – our website will automatically calculate the lowest possible delivery price and apply discounts to orders of certain products – giving you the best value delivery every time!
Please note that high-volume orders will decrease your delivery costs significantly by spreading the price across multiple items. Visit our Delivery Policy page for more information.