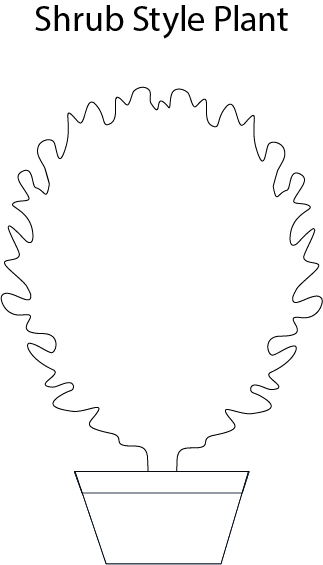 The Camellia Japonica: a species of small trees or showy evergreen shrubs that originate from the Far East, particularly Japan, Korea and China. They are known for their glossy coriaceous leaves and for their lovely flowers, which normally appear in the dullest season of the year – mid-autumn to the end of winter, lasting well into springtime. Camellias require soil or compost rich in humus, damp but well-drained and acidic. Their position is crucial and must be sheltered from ice, wind and full sun. It is rated as H5 on the hardy rating scale though so it is fine in general for the British climate, providing you shelter with the above advice. The plant has potential pest and disease problems so take this into encounter. Follow the guidelines of pruning group 8 for this plant. The final height is between 8 m – 12 m (26 ft – 39.3 ft) and the final width is between 4 m – 8 m (13.12 ft – 26 ft).
Latin Name: Camellia Japonica
English Name: Japanese Rose, Pearl Maxwell
Species: Theaceae
Genus: Camellia
Foliage Type: Evergreen
Foliage: Green
Flower: Pink
Flowering Period: Winter-Spring
Suggested Location: Outdoor.
Suggested Soil Type: Well-drained, Moist but well-drained. Sand, Clay, Loam
Suggested Exposure to Sunlight: Full Shade or Partial Shade
Suggested Exposure to Weather: Sheltered
Hardiness Rating: High (H5)
Lowest Temperature Tolerance: -15 °C to -10 °C (5 °F to 14 °F)
Growth Habit: Bushy
Pests: May be attacked by aphids, scale insects and vine weevil
Diseases: May be affected by honey fungus, phytophthora root rot, camellia gall, camellia leaf blight, camellia yellow mottle virus and flowers may be infected by camellia petal blight
Cultivation: Flower borders and beds Low Maintenance Wall-side Borders City & Courtyard Gardens Cottage & Informal Garden Patio & Container Plants
Propagation: Propagate by semi-hardwood cuttings
Pruning: Pruning group 8
Suggested planting locations and garden types: Banks and Slopes Flower borders and beds Wall-side Borders City & Courtyard Gardens Coastal Cottage & Informal Garden Mediterranean Climate Plants
Final Height: 8 m – 12 m (26 ft – 39.3 ft)
Final Sideways Spread: 4 m – 8 m (13.12 ft – 26 ft)
Delivery Cost: This is calculated based on the total size, weight and quantity of your order, as well as the location of your delivery address. You will see the final price at the Online Checkout Page (before making payment). Our website will automatically calculate the lowest possible delivery price and apply discounts to orders of certain products – giving you the best value delivery every time!
Please note that high-volume orders will decrease your delivery costs significantly by spreading the price across multiple items. Visit our Delivery Policy page for more information.