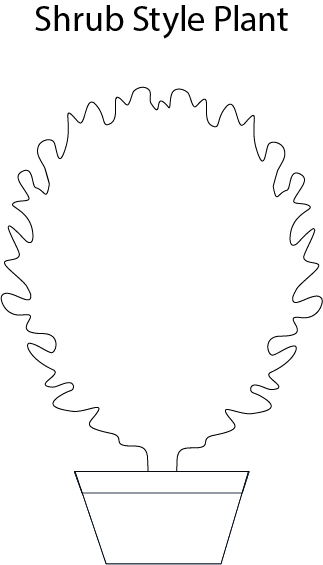 Product Description
Splendid, well-branched evergreen shrub, typical to the Mediterranean countryside. The leaves are needle-shaped, 2-4cm long, just over a millimetre wide, bluish-green on the upper side, covered in a silvery tomentum underneath; very dense, they cover the branches from the base to the top, very aromatic and contain essential oil which is used to make perfume. Flowers: rich in nectar and much sought after by bees, grouped in 2 or 3 at the axil of the leaves on the previous year's branches. The flowers open their corollas into a beautiful shade of blue with the first warm days of early spring, and last, very abundantly, until the end of May. Grows well in all types of soil, even dry and calcareous, and prefers sunny and warm positions.
Latin Name: Rosmarinus Officinalis
English Name: Rosemary
Species: Lamiaceae
Genus: Rosmarinus< p>
Foliage Type: Evergreen.
Foliage: Bluish-Green.
Flower: Violet-Blue.
Flowering Period: Spring.
Suggested Location: Outdoor.
Suggested Soil Type: Well-Drained. Chalk. Loam. Sand.
Suggested Exposure to Sunlight: Full Sunlight or Partial Shade.
Suggested Exposure to Weather: Sheltered.
Hardiness Rating: Medium (H4)
Lowest Temperature Tolerance: -10 °C to -5 °C (14 °F to 23 °F)
Suggested Uses: Small gardens. Rock gardens. Cultivation in pots. Groups.
Maintenance: No regular pruning required.
Growth Habit: Bushy.
Growth Speed: Fast.
Final Height: 1.5 m – 2.5 m (4.9 ft – 8.2 ft)
Final Sideways Spread: 1.5 m – 2.5 m (4.9 ft – 8.2 ft)
Delivery Cost: This is calculated based on the total size, weight and quantity of your order, as well as the location of your delivery address. You will see the final price at the Online Checkout Page (before making payment) – our website will automatically calculate the lowest possible delivery price and apply discounts to orders of certain products – giving you the best value delivery every time!
Please note that high-volume orders will decrease your delivery costs significantly by spreading the price across multiple items. Visit our Delivery Policy page for more information.