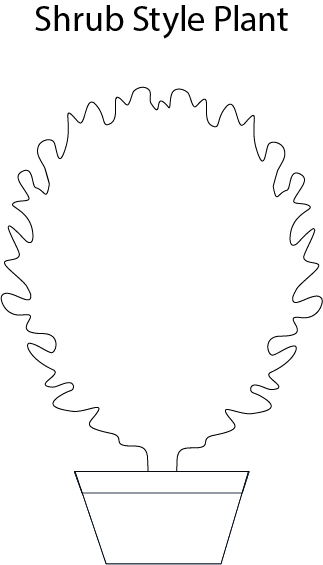 Product Description
The Japanese Maples from the 'Dissectum' group are small trees or shrubs which are recognisable by the deeply cut leaves and broad, pendulous habit. Despite the thin branches and the general delicate impression they give, these are hardy plants, which on their own can give character to a garden. They grow slowly but can reach a height of 3 m and the same in width.
Acer Palmatum Dissectum 'Garnet' – very vigorous, globular habit, external branches weeping. Deep brownish-red foliage, often orange-yellow foliage in autumn.
Latin Name: Acer Palmatum Dissectum 'Garnet'
English Name: Japanese Maple 'Garnet'
Species: Aceraceae
Genus: Acer
Foliage Type: Deciduous.
Foliage: Brownish-Red (Spring-Summer); Orange-Yellow (Autumn).
Flower: Small Reddish-Purple Flowers; Brown Winged Fruit.
Flowering Period: Spring.
Suggested Location: Outdoor.
Suggested Soil Type: Well-drained. Chalk. Clay. Loam. Sand.
Suggested Exposure to Sunlight: Full Sunlight or Partial Shade.
Suggested Exposure to Weather: Sheltered.
Hardiness Rating: High (H6)
Lowest Temperature Tolerance: -20 °C to -15 °C (-4 °F to 5 °F)
Suggested Uses: Small gardens. Large gardens or parks. Planting on its own. Srubland and woods.
Maintenance: Grow in a moist but well-drained soil. Water in summer if necessary. Leaf colour is best in partial shade, although full sun can be tolerated. Leaf scorch can be caused by lack of soil moisture or excessive exposure.
Growth Habit: Bushy.
Growth Speed: Slow.
Final Height: 3 m (9.8 ft)
Final Sideways Spread: 3 m (9.8 ft)
Delivery Cost: This is calculated based on the total size, weight and quantity of your order, as well as the location of your delivery address. You will see the final price at the Online Checkout Page (before making payment). Our website will automatically calculate the lowest possible delivery price and apply discounts to orders of certain products – giving you the best value delivery every time!
Please note that high-volume orders will decrease your delivery costs significantly by spreading the price across multiple items. Visit our Delivery Policy page for more information.