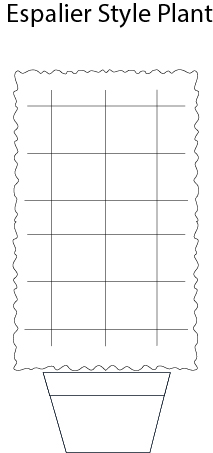 Product Description
The Quercus ilex, also known as the Holm Oak or Evergreen Oak, is a plant that is native originally to the Mediterranean region. The first of these plants were grown in England around 1803 and have been with us ever since. Due to its Mediterranean based nature, this plant only has a H4 in hardiness rating and thus is not at all going to be comfortable in more colder weather. Sheltering the plants when the temperature drops is advised. The plant is a standard green colour throughout the year and does not change. Maintenance on this plant is minimal and a once a year trim should do the trick. These plants actually are designed to be roof shaped and the growth habit will produce a nice bushy plant. The eventual spread of this plant will grow to 8m (26 ft) and the final overall height is about 12 m (39 ft).
Latin Name: Quercus Ilex
English Name: Holm Oak, Evergreen Oak
Species: Fagaceae
Genus: Quercus
Foliage Type: Evergreen
Foliage: Green
Flower: Inconspicuous with acorns
Flowering Period: From May to June
Suggested Uses: Hedge, Shade Tree, Street Tree
Suggested Location: Outdoor.
Suggested Soil Type: Well-Drained, moist but well drained. Clay, Chalk, Loam, Sand
Suggested Exposure to Sunlight: Full Sunlight or Partial Shade.
Suggested Exposure to Weather: Sheltered or Exposed.
Hardiness Rating: Medium (H4)
Lowest Temperature Tolerance: -10 °C to -5 °C (14 °F to 23 °F)
Maintenance: Prune once a year
Growth Habit: Bushy
Eventual Spread: 8 m (26 ft)
Final Height: 12 m (39 ft)
Delivery Cost: This is calculated based on the total size, weight and quantity of your order, as well as the location of your delivery address. You will see the final price at the Online Checkout Page (before making payment) – our website will automatically calculate the lowest possible delivery price and apply discounts to orders of certain products – giving you the best value delivery every time!
Please note that high-volume orders will decrease your delivery costs significantly by spreading the price across multiple items. Visit our Delivery Policy page for more information.