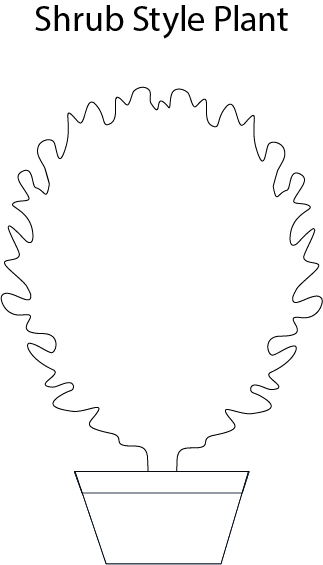 Product Description
Evergreen shrub, well branched, upright, broad and almost round when adult. Glossy, dark green, leathery leaves up to 13 cm long and 6.5 cm wide, undulate and slightly toothed margins. The young leaves are pale green tinged with russet when the shoots open. White flowers in racemes 20 cm long, followed by fruit which is black when ripe. Suitable for hedge screens, as a freestanding specimen or planted in groups.
Latin Name: Prunus Laurocerasus 'Etna'
English Name: Cherry Laurel 'Etna'
Species: Rosaceae
Genus: Prunus
Foliage Type: Evergreen.
Foliage: Green.
Flower: White.
Flowering Period: Spring.
Suggested Location: Outdoor.
Suggested Soil Type: Well-drained. Chalk. Clay. Loam. Sand.
Suggested Exposure to Sunlight: Full Sunlight or Partial Shade or Full Shade.
Suggested Exposure to Weather: Sheltered or Exposed.
Hardiness Rating: High (H5)
Lowest Temperature Tolerance: -15 °C to -10 °C (5 °F to 14°F)
Suggested Uses: Small gardens. Cultivation in pots. Planting on its own. Groups. Shrubland and woods. Clipped hedges. Natural flowering hedges.
Maintenance: Can be pruned after flowering in late spring or early summer.
Growth Habit: Bushy.
Growth Speed: Medium.
Final Height: 1.5 m (4.9 ft)
Final Sideways Spread: 2 m – 2.5 m (6.6 ft – 8.2 ft)
Delivery Cost: This is calculated based on the total size, weight and quantity of your order, as well as the location of your delivery address. You will see the final price at the Online Checkout Page (before making payment). Our website will automatically calculate the lowest possible delivery price and apply discounts to orders of certain products – giving you the best value delivery every time!
Please note that high-volume orders will decrease your delivery costs significantly by spreading the price across multiple items. Visit our Delivery Policy page for more information.