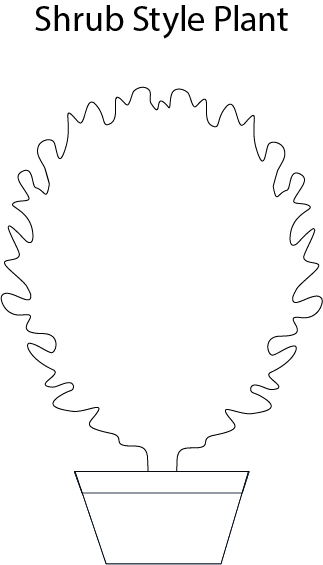 Product Description
Prunus Lusitanica Angustifolia is a bushy, evergreen shrub which has been widely used since Victorian times to create Italian style gardens. It has an exotic appearance with dense large dark green leaves that appear on dark red stems. Angustifolia has narrower leaves than the species with stalks and new twigs of a brighter red colour. Portuguese Laurel bears numerous racemes of scented white flowers in June, which produce red turning to black berries much loved by birds. The plant itself is rated at H5 making it a hardy plant for the UK climate. The fruit can be potentially toxic as are the leaves so do not ingest them. The plant is prone to pests and diseases so treat with care. Maintain within pruning group 8. The maximum height of the plant is 12 m (39 ft) and the eventual spread is 8 m (26 ft)
Latin Name: Prunus Lusitanica Angustifolia
English Name: Portugese Laurel
Species: Rosaceae
Genus: Prunus
Foliage Type: Evergreen
Foliage: Green
Fragrance: Flower
Toxicity: Leaves and fruit may be harmful if ingested
Flower: White
Flowering Period: Summer
Suggested Location: Outdoor.
Suggested Soil Type: Well-Drained, Clay, Loam, Sand, Chalk
Suggested Exposure to Sunlight: Full Sunlight or Partial Shade.
Suggested Exposure to Weather: Sheltered or Exposed
Hardiness Rating: High (H5)
Lowest Temperature Tolerance: -15°C to -10 °C (5 °F to 14°F)
Growth Habit: Bushy
Eventual Spread: 8 m (26 ft)
Final Height: 12 m (39 ft)
Cultivation: Easy to grow in any moist but well-drained moderately fertile soil in sun or partial shade. Superb hedging shrub and even thrives on poor, shallow, chalky soils
Propagation: Propagate by softwood cuttings in early summer
Suggested planting locations and garden types: Drought Resistant Hedging & Screens Low Maintenance
Pruning: Pruning group 8 including hedges pruned in late spring or early summer
Pests: Leaves may be damaged by vine weevil and leaf-mining moths
Diseases: May be affected by powdery mildews
Delivery Cost: This is calculated based on the total size, weight and quantity of your order, as well as the location of your delivery address. You will see the final price at the Online Checkout Page (before making payment) – our website will automatically calculate the lowest possible delivery price and apply discounts to orders of certain products – giving you the best value delivery every time!
Please note that high-volume orders will decrease your delivery costs significantly by spreading the price across multiple items. Visit our Delivery Policy page for more information