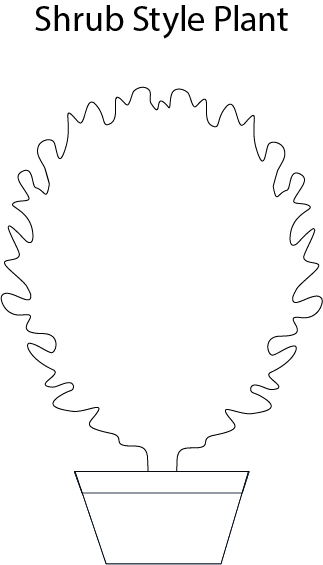 Product Description
It is an evergreen shrub with smooth, pale grey-brown bark on the stems. The leaves are opposite, 5–10 cm long and 2–5 cm broad, glossy dark green above, paler glaucous to yellowish green below, thick and leathery textured, and with an entire margin. The flowers are white, with a four-lobed corolla 5–6 mm long; they are borne in clusters 7–15 cm long in early summer. The fruit is an oval drupe, 10 mm long, ripening purple-black with a glaucous waxy bloom in early winter; in Japan they are popularly likened to mouse or rat droppings. The species is closely related to the Chinese Ligustrum lucidum, differing in its smaller size, and elongated oval (not subglobose) fruit.
Latin Name: Ligustrum Japonicum
English Name: Ligustrum Japonicum
Species: Oleaceae
Genus: Ligustrum
Foliage Type: Evergreen
Foliage: Green.
Flower: White.
Flowering Period: May-August.
Suggested Location: Outdoor.
Suggested Soil Type: Well-Drained.
Suggested Exposure to Sunlight: Full Sunlight.
Suggested Exposure to Weather: Sheltered or Exposed.
Hardiness Rating: High (H6)
Lowest Temperature Tolerance: -20 °C to -15 °C (-4 °F to 5 °F)
Suggested Uses: Small Gardens. Reinforcing escarpments and sloping terrain. Groups. Shrubland and woods.
Maintenance: Prune once a year.
Growth Habit: Bushy.
Growth Speed: Fast.
Delivery Cost: This is calculated based on the total size, weight and quantity of your order, as well as the location of your delivery address. You will see the final price at the Online Checkout Page (before making payment). Our website will automatically calculate the lowest possible delivery price and apply discounts to orders of certain products – giving you the best value delivery every time!
Please note that high-volume orders will decrease your delivery costs significantly by spreading the price across multiple items. Visit our Delivery Policy page for more information.