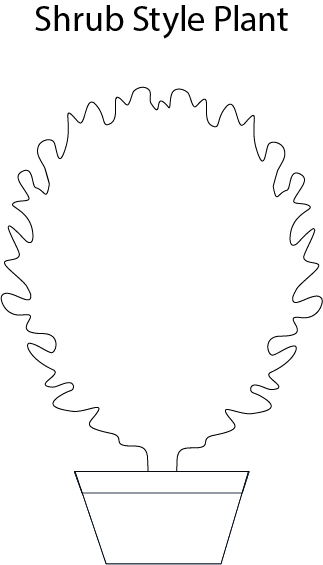 Prized for its handsome evergreen foliage Eriobotrya Coppertone is a broad, spreading tree or large shrub/bush from eastern Asia. The large, oval, deeply veined leaves of 'Coppertone' are pinkish tan when new. The mature leaves are glossy dark green above and pale and felted below. This hybrid bears steepled clusters of fragrant but unimpressive pink flowers in late autumn. It does well in moist, well-drained soils in full sun to partial shade. Protect the tree from wind. Heavily fruited branches may break under the weight, and removal of a percentage of fruits leads to fewer but larger fruits at harvest. 'Coppertone' makes a great feature or espalier plant and works well in informal hedges, orchards or mixed borders. The plant itself is rated on as H4 for hardiness so make sure to shelter during a cold winter. The plant is generally disease free but is prone to potential pests so keep this in mind. Stick to the guidelines of pruning group 1 for this plant. The final height is between 4 m – 8 m (13.12 ft – 26 ft) and the final width is between 4 m – 8 m (13.12 ft – 26 ft).
Latin Name: Eriobotrya Japonica Copptertone
English Name: Bronze Loquat, Japanese Loquat
Species: Rosaceae
Genus: Eriobotrya
Foliage Type: Evergreen
Foliage: Green
Flower: White (With orange and yellow fruit)
Flowering Period: Spring
Fragrance: Flower
Suggested Location: Outdoor.
Suggested Soil Type: Well-drained. Sand, Clay, Chalk, Loam
Suggested Exposure to Sunlight: Full Sun
Suggested Exposure to Weather: Sheltered
Hardiness Rating: Medium (H4)
Lowest Temperature Tolerance: – 15°C to -10°C (5 °F to 14 °F)
Growth Habit: Bushy
Pests: Mealybugs may be a problem under glass
Diseases: Generally disease free
Cultivation: Under glass grow in loam-based potting compost in full or bright filtered light with good ventilation. Water moderately and apply a balanced liquid fertiliser monthly when in growth and keep just moist in winter. Can be grown outdoors in most fertile soils
Propagation: Propagate by seed at 13 to 16 °C in spring or take semi-hardwood cuttings in summer
Pruning: Pruning group 1, may need restrictive pruning under glass
Suggested planting locations and garden types: Low Maintenance Wall-side Borders Architectural City & Courtyard Gardens Coastal
Final Height: 4 m – 8 m (13.12 ft – 26 ft)
Final Sideways Spread: 4 m – 8 m (13.12 ft – 26 ft)
Delivery Cost: This is calculated based on the total size, weight and quantity of your order, as well as the location of your delivery address. You will see the final price at the Online Checkout Page (before making payment). Our website will automatically calculate the lowest possible delivery price and apply discounts to orders of certain products – giving you the best value delivery every time!
Please note that high-volume orders will decrease your delivery costs significantly by spreading the price across multiple items. Visit our Delivery Policy page for more information.