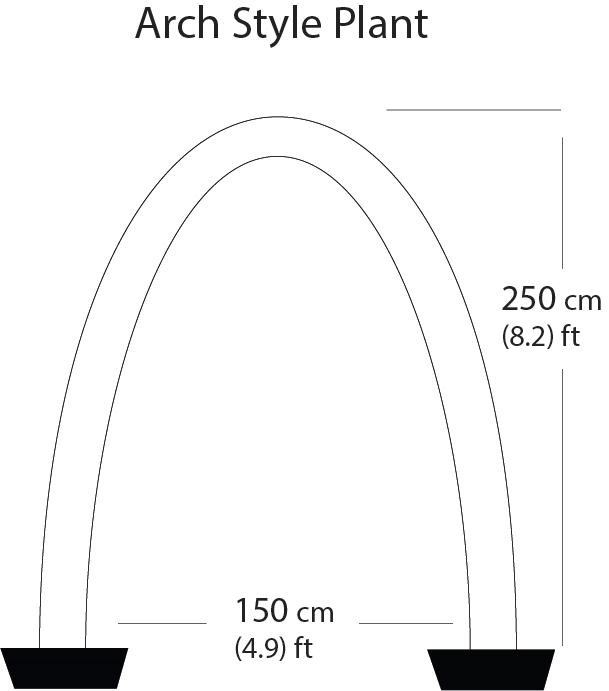 Product Description
This climbing sub-tropical shrub is one of the showest plants available. It climbs by means of its thorns which spring through to autumn develop into flowers. These flowers cover the plant with a mass of brilliant glowing rose-red colour for a long season. They attract butterflies and other insects. The origin of the plant itself is from South America hence the popular name 'San Diego Red'. It has a very low tolerance to cold weather so make sure to always shelter during the winter months. The plant too needs plenty of natural sunlight so being outside whenever possible is always good. Generally disease free but is prone to potential pests. Follow the rules of pruning group 12 for maintaining this plant.
Latin Name: Bougainvillea Scarlet O'Hara
English Name: Scarlet O'Hara, San Diego Red, Paper Flower
Species: Nyctaginaceae
Genus: Bougainvillea
Foliage Type: Semi-evergreen
Foliage: Green
Flower: Purple
Flowering Period: Summer-Winter
Suggested Location: Outdoor.
Suggested Soil Type: Well-drained
Suggested Exposure to Sunlight: Full Sunlight
Suggested Exposure to Weather: Sheltered
Hardiness Rating: Low (H2)
Lowest Temperature Tolerance: 0 °C to 5 °C (32 °F to 41 °F)
Suggested Uses: Small gardens. Large gardens or parks
Maintenance: Pruning group 12 in early spring/after flowering
Growth Habit: Climbing
Pests: May be attacked by glasshouse whitefly, mealybugs, aphids and glasshouse red spider mite
Diseases: Generally disease free
Cultivation: Under glass grow in loam-based potting compost in full light and water freely in summer and keep just moist in winter. Apply a balanced liquid fertiliser monthly. If container grown can be put outside in summer. Water sparingly in winter. May survive short spells down to 0°C if kept fairly dry
Propagation: Propagate by semi-hardwood cuttings in summer or softwood cuttings in early spring. Layering can be done in early autumn or spring
Suggested planting locations and garden types: Wall-side Borders
Delivery Cost: This is calculated based on the total size, weight and quantity of your order, as well as the location of your delivery address. You will see the final price at the Online Checkout Page (before making payment). Our website will automatically calculate the lowest possible delivery price and apply discounts to orders of certain products – giving you the best value delivery every time!
Please note that high-volume orders will decrease your delivery costs significantly by spreading the price across multiple items. Visit our Delivery Policy page for more information.