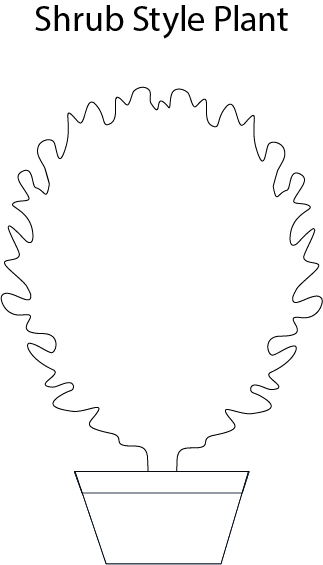 Product Description
Japanese maples – shrubs, saplings or small trees, deciduous, native to Asia and very popular in Japan where, together with the flowering Cherry and Pine they are the main attraction in all parks and gardens. They have a very harmonious form, elegant leaves that create attractive, colourful symphonies that change according to the season. In spring, small, reddish-purple flowers with yellow stamens grouped in hanging clusters appear. Very attractive, bright red, winged fruits, brown when mature, follow. They grow quite rapidly when young, and then more slowly, withstand the cold but may be damaged by late frosts, especially when young.
They require cool, light, moist but well drained soil, slightly acid and clay. Good results are obtained in different types of soil as long as it is not heavy, stagnant or calcareous and an acidic supplement is given. Must be placed in half-shade or in a sunny position, protected from strong winds. Half-shade is absolutely necessary if the soil is sandy or very light, in hot or dry areas. Acer Palmatum 'Shaina' – compact, dense cultivar growing to a maximum height of 3m. Its bright red spring leaves deepen in colour through the summer before brightening again to a crimson-red in autumn.
Latin Name: Acer Palmatum 'Shaina'
English Name: Japanese Maple 'Shaina'
Species: Aceraceae
Genus: Acer
Foliage Type: Deciduous.
Foliage: Red (Spring-Summer); Crimson-Red (Autumn).
Flower: Small Reddish-Purple Flowers; Brown Winged Fruit.
Flowering Period: Spring.
Suggested Location: Outdoor.
Suggested Soil Type: Well-drained. Chalk. Clay. Loam. Sand.
Suggested Exposure to Sunlight: Full Sunlight or Partial Shade.
Suggested Exposure to Weather: Sheltered.
Hardiness Rating: High (H6)
Lowest Temperature Tolerance: -20 °C to -15 °C (-4 °F to 5 °F)
Suggested Uses: Small gardens. Large gardens or parks. Planting on its own. Srubland and woods.
Maintenance: Grow in a moist but well-drained soil. Water in summer if necessary. Leaf colour is best in partial shade, although full sun can be tolerated. Leaf scorch can be caused by lack of soil moisture or excessive exposure.
Growth Habit: Bushy.
Growth Speed: Fast.
Final Height: 2.5 m – 4 m (8.2 ft – 13.1 ft)
Final Sideways Spread: 2.5 m – 4 m (8.2 ft – 13.1 ft)
Delivery Cost: This is calculated based on the total size, weight and quantity of your order, as well as the location of your delivery address. You will see the final price at the Online Checkout Page (before making payment). Our website will automatically calculate the lowest possible delivery price and apply discounts to orders of certain products – giving you the best value delivery every time!
Please note that high-volume orders will decrease your delivery costs significantly by spreading the price across multiple items. Visit our Delivery Policy page for more information.