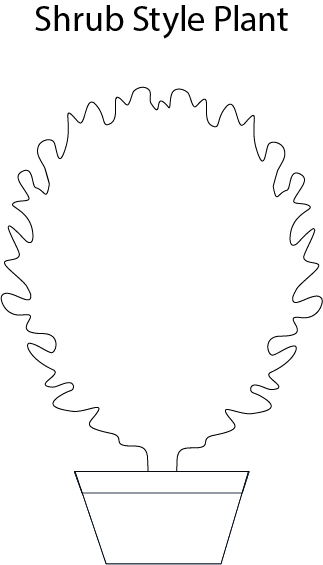 Product Dimension:
Height 60-80 cm / 2.0-2.6 ft: 5 litres pot;
Height 80-100 cm / 2.6-3.3 ft: 7 litres pot;
Height 100-125 cm / 3.3-4.1 ft: 18 litres pot;
Height 125-150 cm / 4.1-4.9 ft: 25 litres pot;
Height 150-175 cm / 4.9-5.7 ft: 35 litres pot;
Height 175-200 cm / 5.7-6.6 ft: 50 litres pot;
Height 200-250 cm / 6.6-8.2 ft: 70 litres pot;
Height 250-300 cm / 8.2-9.8 ft: 110 litres pot;
Product Description
An evergreen shrub with bright red leaves that become a glossy green colour as they mature.
A Christmas Berry Red Robin hedge puts on a show all year round, with white springtime flowers and new leaves that start out as a vibrant red, before darkening to a glossy green as they age. These bright colours are popular with wildlife, but due to its loose branch structure, birds are unlikely to choose the Red Robin as a nesting location (which is ironic). With a high final height of up-to 400cm, Christmas Berry Red Robins are an excellent choice for creating interesting hedges and borders.
All of our Hedging Plants allow you to style your garden in a range of different ways, not just because of their varied colours, but also because of the way you choose to trim and maintain them. Prune them regularly to achieve a neat, clean form, or let them bush-out a little to create a more natural appearance. Whether you're using a hedge to give your garden some privacy, or as protection from the weather, road and noise pollution, you'll want to choose a plant that complements the rest of your garden's visual appearance. All of our Hedging Plants have evergreen foliage – giving you some pleasant greenery to look at all-year-round.
Latin Name: Photinia x Fraseri Red Robin also known as Photinia Serrulata Red Robin
English Name: Christmas Berry Red Robin, Photinia Red Robin, Red Robin, Fraser Photinia
Species: Rosaceae
Genus: Photinia
Foliage Type: Evergreen.
Foliage: Bright Red to Green.
Flower: White Flowers and Red Berries.
Flowering Period: Spring.
Suggested Location: Outdoor.
Suggested Soil Type: Well-Drained. Chalk. Clay. Loam. Sand.
Suggested Exposure to Sunlight: Full Sunlight or Partial Shade.
Suggested Exposure to Weather: Sheltered or Exposed.
Hardiness Rating: High (H5)
Lowest Temperature Tolerance: -15 °C to -10 °C (5 °F to 14 °F)
Suggested Uses: Hedging. Privacy Screening. Security Screening. Embankments. Coastal styles.
Maintenance: No pruning required, but can be trimmed and shaped (if desired) each year in the late-spring.
Growth Habit: Round/Bushy.
Growth Speed: Slow (20cm to 40cm per year).
Starting Height: 60cm to 300cm (2.0 ft to 10.0 ft)
Final Height: 400cm (13ft)
Starting Sideways Spread: 30cm to 150cm (1.0 ft to 5.0 ft)
Final Sideways Spread: 400cm (13ft)
Pot Included: 3 Litre Plastic Pot to 110 Litre Plastic Pot
Height including Pot: 75cm to 355cm (2.5 ft to 11.6 ft)
Delivery Cost: This is calculated based on the total size, weight and quantity of your order, as well as the location of your delivery address. You will see the final price at the Online Checkout Page (before making payment) – our website will automatically calculate the lowest possible delivery price and apply discounts to orders of certain products – giving you the best value delivery every time!
Please note that high-volume orders will decrease your delivery costs significantly by spreading the price across multiple items. Visit our Delivery Policy page for more information.