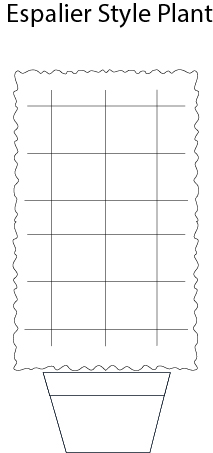 Product Description
The Carpinus Betulus, also commonly known as the European or Common Hornbeam, is a plant that is native to several regions including Asia, Europe and even Southern England. The plant was once known as "Yoke Elm". The plant itself has an extremely high hardiness rating of H7 and when planted in well drained soil, makes for an incredibly sturdy plant all year around. The plant itself is a very fast grower at about 30 cm (11.8 inches) to 60 cm (23.6 inches) each year. It is advised to give this plant a trim once a year. The true beauty of this plant is seen in the Autumn when the leaves become a very beautiful brown and yellow colour. Take care of any potential pests and diseases so make sure to maintain well.
Latin Name: Carpinus Betulus
English Name: Common Hornbeam
Species: Betulaceae
Genus: Carpinus
Foliage Type: Deciduous
Foliage: Green-Brown/Yellow
Flower: Inconspicuous
Flowering Period: Spring
Suggested Location: Outdoor.
Suggested Soil Type: Well-Drained, moist but well drained. Clay, Loam, Chalk, Sand
Suggested Exposure to Sunlight: Full Sunlight or Partial Shade.
Suggested Exposure to Weather: Sheltered or Exposed.
Hardiness Rating: High (H7)
Lowest Temperature Tolerance: -25°C to -15 °C (-13 °F to 5 °F)
Maintenance: Pruning group 1
Growth Habit: Bushy
Growth Speed: Fast (30 cm – 60 cm)
Cultivation: Good in woodland settings
Propagation: Propagate by seed, softwood cuttings or by grafting
Suggested planting locations and garden types: Flower borders and beds Architectural
Pests: Can get caterpillars and aphids
Diseases: Powdery mildews and coral spot may occur
Delivery Cost: This is calculated based on the total size, weight and quantity of your order, as well as the location of your delivery address. You will see the final price at the Online Checkout Page (before making payment) – our website will automatically calculate the lowest possible delivery price and apply discounts to orders of certain products – giving you the best value delivery every time!
Please note that high-volume orders will decrease your delivery costs significantly by spreading the price across multiple items. Visit our Delivery Policy page for more information.